Chicago Pediatric Dentist Care – Larry A. Fisher
Looking for stellar pediatric dentistry options in your neighborhood? With so much emphasis on maintaining our kids' overall health, their dental well-being sometimes doesn't get the spotlight it deserves.
At Six Corners Family Dental Care and from the renowned Chicago dentist Larry A. Fisher, we're here to provide top-quality dental care that's conveniently located near you. So, let's dive into the nuts and bolts of pediatric dentistry and how crucial it is for your child's healthy growth and development.
Now, pediatric dentistry is not merely about keeping cavities at bay. It has a broad spectrum that focuses on preventive care and early detection of dental issues. Young kids may not be the best at articulating their dental discomfort, and that's where preventive dentistry steps in. With regular check-ups and cleaning as part of the service, they can ensure a healthy smile that goes a long way.
In your quest to find 'dental pediatric near me', you've landed at the right place! The team at Six Corners Family Dental Care, under the expert guidance of Dr. Larry A. Fisher, is committed to making your child's dental visits a cherishable experience. Our main mantra here is to provide exceptional pediatric dental care close to your home.
Why go elsewhere, when you have the best in your backyard? So, the next time you search 'dental pediatric near me', remember we're right here in Chicago, with an experienced team dedicated to your child's dental well-being. Trust us to link the needs of pediatric dental terms with your 'near me' demands, delivering a seamless experience. Stay tuned to learn more in the article.
Dental Pediatric Near Me
Understanding Pediatric Dentistry
What is Pediatric Dentistry
Pediatric dentistry refers to the dental specialty that specifically focuses on the oral health of infants, toddlers, children, teens, and patients with special healthcare needs. This field of dentistry emphasizes the establishment of trust and confidence in children with their dentist, making regular visits an enjoyable experience as much as possible.
Why Pediatric Dentistry is Crucial for Children's Health
Just like adults, children's oral health is crucial for their overall well-being. Pediatric dentistry is essential in detecting early signs of dental diseases and addressing them before they become severe. It extends beyond just teeth, extending to oral health issues related to the lips, tongue, and soft tissues of the mouth.
How Pediatric Dentists are Trained
Pediatric dentists undergo an extra two to three years of post-graduate training after dental school. This specialized program of study focuses on understanding the unique dental needs of children's developing mouths, behavior guidance, physical growth and development, and treatment of children under general anesthesia and sedation.
Key Aspects of Pediatric Dental Care
Dental Cleaning and Examinations for Children
Routine dental exams are critical to ensure the healthy growth and development of your child's teeth. They allow early identification and treatment of cavities, gum disease, and other oral health issues.
Dental Sealants and Fluoride Treatments
Protective sealants and fluoride treatments guard the teeth against decay. Dentists apply sealants on the grooves of back teeth, where food particles usually get stuck, while fluoride treatments strengthen the enamel and prevent cavities.
Pediatric Tooth Extractions
In certain cases, extraction may become necessary. Don't worry; pediatric dentists like Dr. Larry A. Fisher of Six Corners Family Dental Care are trained to perform such procedures gently and efficiently, minimizing any discomfort for your child.
Identifying a Good Pediatric Dentist Near Me
Characteristics of an Exceptional Pediatric Dentist
An exceptional pediatric dentist goes beyond technical expertise. They should have a friendly demeanor, patience, and the ability to make their little patients feel safe and comfortable.
Checking Qualifications and Experience
Make sure your chosen dentist has the relevant qualifications, specialty training in pediatric dentistry, and enough experience treating young patients.
Assessing the Dental Office Environment
The dental office should also reflect a welcoming, child-friendly environment. Games, toys, and colorful decors often help make the dental setting more appealing to children.
Six Corners Family Dental Care: Top Pediatric Dental Care Near You
Services Offered by Six Corners Family Dental Care
Driven by Chicago dentist Dr. Larry A. Fisher, Six Corners Family Dental Care provides comprehensive pediatrics dental care services, including routine check-ups, cleanings, fluoride treatments, crowns and bridges, extractions, and more.
Why Choose Our Pediatric Dentist, Dr. Larry A. Fisher
With his vast experience, Dr. Fisher excels in delivering high-quality dental care while ensuring his young patients' emotional well-being, providing a soothing and relaxed environment for each visit.
The Friendly Pediatric Dental Staff
At Six Corners Family Dental Care, the friendly, welcoming team ensures your child feels right at home, guiding them through each step of their dental journey.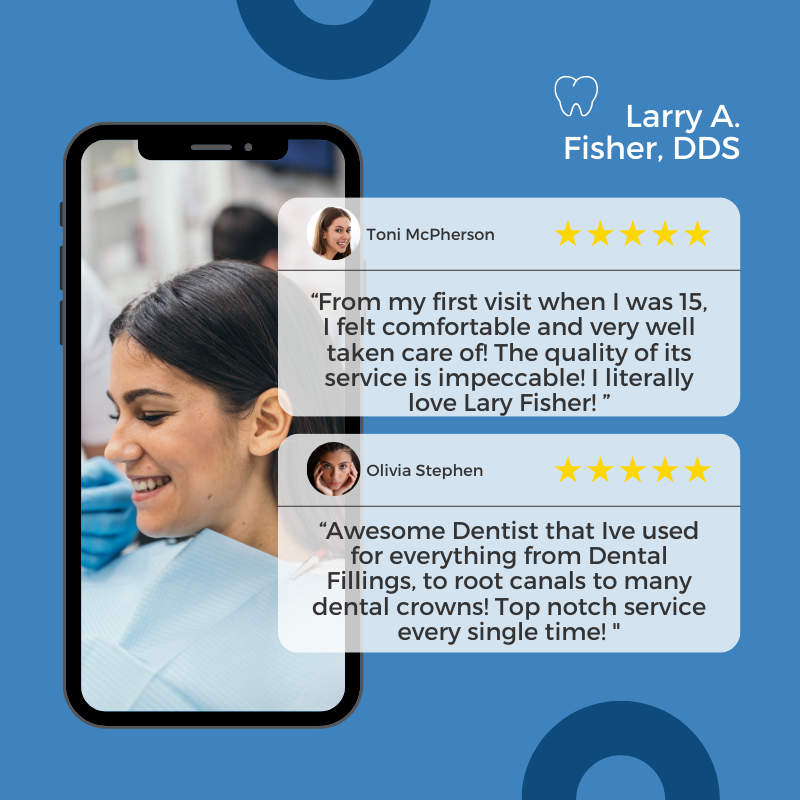 Ensuring Your Child's Comfort During Dental Visits
Creating a Calming, Kid-Friendly Environment
Our practice focuses on a stress-free, fun, and educational experience. We speak to children in a language they understand, explain procedures, and answer their questions to alleviate any anxiety or fear.
Addressing Child Dental Anxiety
From the treatment to the tools used, we explain everything in an age-appropriate manner that kids can understand, reducing their dental anxieties and fear.
Pain Management during Dental Procedures
Rest assured, Dr. Fisher and his team prioritize your child's comfort, using several safe and effective pain management methods to ensure pain-free dental procedures.
Types of Pediatric Dental Procedures
Routine Check-ups and Cleanings
Regular dental check-ups and cleanings are fundamental to maintain a healthy mouth and prevent potential dental problems.
Restorative Procedures
These procedures include cavities fillings, crowns, or even tooth extractions if necessary—all performed with precision and care.
Pediatric Orthodontics
Orthodontic treatments focus on correcting teeth and jaw alignment problems, guiding their proper growth through early intervention.
Educating Children on Dental Hygiene
The Importance of Regular Brushing and Flossing
Good dental habits start young. Teaching children to brush and floss daily lays the foundation for lifelong oral hygiene practices.
Healthy Eating for Good Oral Health
A balanced diet is vital for your child's dental health. Foods rich in vitamins and minerals, especially calcium and phosphorus, contribute to strong and healthy teeth.
Making Tooth Brushing Fun for Children
Turning tooth brushing into a fun activity, rather than a chore, can encourage your children to look forward to it rather than fear it.
The Role of Parents in Pediatric Dental Care
Parental Role in Developing Daily Dental Care Habits
As a parent, your role is to guide and supervise your child in their daily dental care habits, making sure they brush and floss effectively.
When to Schedule Your Child's First Dental Visit
Ideally, your child's first dental visit should occur after their first tooth appears, or no later than their first birthday.
Dealing with Dental Emergencies
Parents should know how to handle dental emergencies, like a toothache or a knocked-out tooth, before getting professional help.
The Bottom Line: Why Pediatric Dental Care Matters
Long-term Impact of Early Oral Care
Instilling the importance of dental hygiene at a young age can impact your child's oral health in the long haul, preventing extensive dental work when they grow up.
Prevention of Dental Issues through Regular Check-ups
Regular check-ups allow early diagnosis and timely treatment, avoiding painful or complex dental issues later in life.
Confidence Boost through a Healthy Smile
Healthy teeth give your child the confidence to talk, smile, and interact with others. A bright, beautiful smile can greatly boost their self-esteem.
Conclusion: The Best Dental Pediatric Near Me
Your Go-To Dental Practice for all Pediatric Needs
At Six Corners Family Dental Care, we ensure the best pediatric dental care in Chicago and take pride in preparing your child for a future of perfect smiles.
Start Your Child's Journey to a Healthy Smile Today
Ensure your child's oral health is well taken care of from the start. Book an appointment today at Six Corners Family Dental Care!
Book an Appointment with Six Corners Family Dental Care
Ready for the best pediatric dental care in your neighborhood? Get in touch with us and take the first step towards a lifetime of healthy smiles!
🦷 Contact the Chicago dental offices of Larry A. Fisher today by calling us at  (773) 282-4508 or filling out the online appointment form below.
LATEST BLOG POSTS
🦷  View our Dental Crown Guide & FAQ's
🦷  5 Reasons People Need to Get Dental Crown