Chicago Root

Canal Dental

Services
Overview of Root Canals and Endodontics in Chicago
Endodontics is a specialized branch of dentistry that focuses on the diagnosis, prevention, and treatment of dental pulp issues and the tissues surrounding the roots of a tooth.
The most common procedure in endodontics is the root canal treatment. In Chicago, with its bustling urban environment and diverse population, the demand for high-quality endodontic treatments is significant.
Dr. Larry A. Fisher, with his expertise and commitment to patient care, offers top-tier root canal and endodontic services to Chicago residents, ensuring they receive the best possible care for their dental health.
Root Canal Process:
The root canal procedure involves removing the infected or damaged pulp from the tooth's inner chamber, cleaning and disinfecting the area, and then filling and sealing the space. Dr. Fisher utilizes state-of-the-art equipment and techniques to ensure the procedure is as painless and efficient as possible.
🦷 Read more about Dr. Fishers Chicago Root Canal Procedure
---
Benefits of Getting a Root Canal
Opting for a root canal treatment can save a damaged or infected tooth from extraction.
The procedure alleviates pain, prevents the spread of infection, and restores the tooth's function and appearance.
🦷 Read more about the many benefits of Dr. Fishers Chicago Root Canal Services
---
Post-Treatment Care
After a root canal treatment, patients may experience mild discomfort, which usually subsides within a few days.
Dr. Fisher provides detailed aftercare instructions, including recommended pain relievers, oral hygiene practices, and follow-up appointments.
🦷 Read more about the after care procedures of Dr. Fishers Chicago Root Canal Services
---
Root Canal Testimonials
Hear from Chicago residents who have undergone root canal and endodontic treatments with Dr. Fisher. Their stories highlight the professionalism, care, and expertise that Dr. Fisher brings to every procedure.
Chicago Root Canals & Endodontics
Root canal treatment is a common procedure performed by dentists to save a damaged or infected tooth. At Six Corners Family Dental, located in the heart of Chicago, we are proud to provide top-notch root canal services to our patients.
A root canal becomes necessary when the pulp inside a tooth, which contains nerves and blood vessels, becomes infected or inflamed. This can be caused by deep decay, a cracked tooth, or injury.
Without treatment, the infection can spread and lead to pain and tooth loss. This is where Larry A. Fisher comes to the rescue!
HOW DO YOU KNOW IF YOU NEED A ROOT CANAL?
Those who have been experiencing pain from a damaged tooth will need an evaluation by the dentist to see if a root canal is needed to clear away the debris and relieve the pressure on the nerve so that the pain goes away.
Our experienced and highly skilled dentist, Dr. Larry A. Fisher, will numb the area around the tooth and then create an opening to access the infected pulp.
The damaged pulp is then removed, and the inside of the tooth is cleaned and disinfected. Once the pulp has been removed, the tooth is sealed and a crown is placed on top to protect and restore its strength.
At Six Corners Family Dental, we use the latest technology and techniques to ensure a comfortable and successful root canal procedure. Our patients can rest assured that they will receive the highest standard of care and experience minimal pain and discomfort during and after the procedure.
If you are experiencing pain or discomfort in a tooth and believe you may need a root canal, contact Six Corners Family Dental today to schedule a consultation with Dr. Fisher. We look forward to helping you achieve a healthy and pain-free smile.
Portage Park Root Canals
We provide dental root canal services in the Chicago area and we are located in the Portage Park community area and 6 corners neighborhood.
We are located in the 60641 area code and provide top dental root canal services to all Chicago residents.
If you need a Root Canal or want to see if you need a root canal, contact Larry A. Fisher today. Call us today or fill out the online appointment form.
Chicago Root Canal Offices
Larry A. Fisher, D.D.S.
4949 W. Irving Park Rd. – Suite #B
Chicago, IL 60641‎
(773) 282-4508
Free Parking Available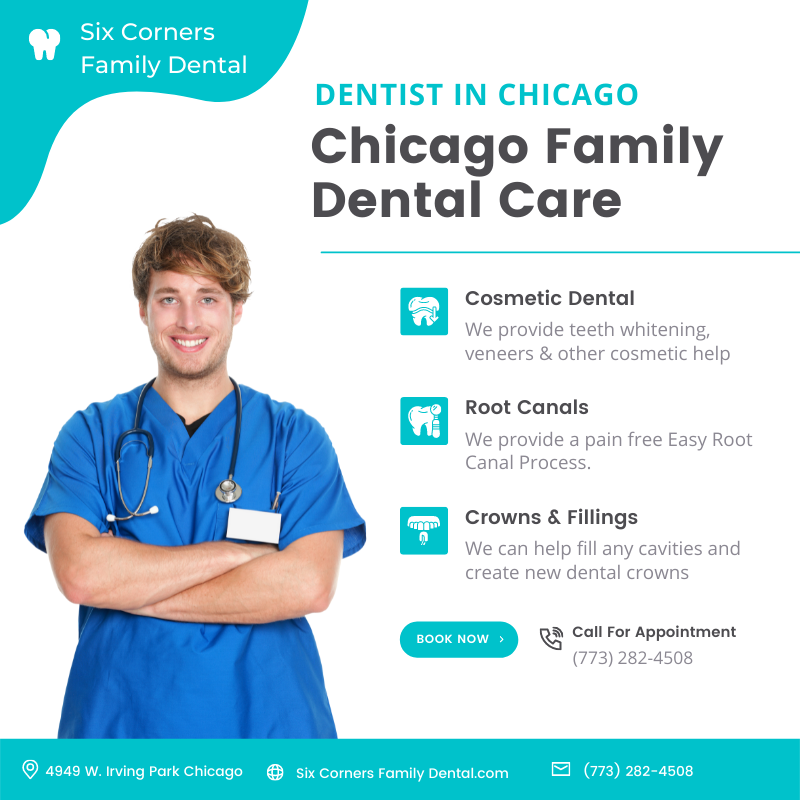 CHICAGO ROOT CANALS – Areas Serviced
Zipcode Serviced: 60641, 60068, 60171, 60301, 60302, 60303, 60305, 60607, 60612, 60613, 60614, 60618, 60624, 60625, 60626, 60630, 60631, 60634, 60639, 60640, 60644, 60645, 60646, 60647, 60651, 60656, 60657, 60659, 60660, 60706, 60707, 60712
Cities Serviced: Chicago, Elmwood Park, Harwood Heights, Lincolnwood, Oak Park, River Grove, River Forest, Park Ridge, Elmwood Park, Harwood Heights, Lincolnwood, Oak Park, River Grove, River Forest, Park Ridge
Chicago Communities: Portgage Park, Irving Park, Dunning, Montclare, Belmont Cragin, Hermosa
Chicago Neigborhoods: Belmont Central, Władysławowo, Six Corners, Avondale Gardens, Independence Park, Kilbourn Park, Little Cassubia, Old Irving Park, Merchant Park, The Villa, Belmont Heights, Belmont Terrace, Irving Woods, Schorsch Village, Belmont Central, Hanson Park, Belmont Gardens, Kelvyn Park
Chicago Root Canal Services
Our Chicago restorative dentistry services include:
Larry A. Fisher, DDS
4949 W. Irving Park Rd. Suite B


Chicago, IL 60641

‎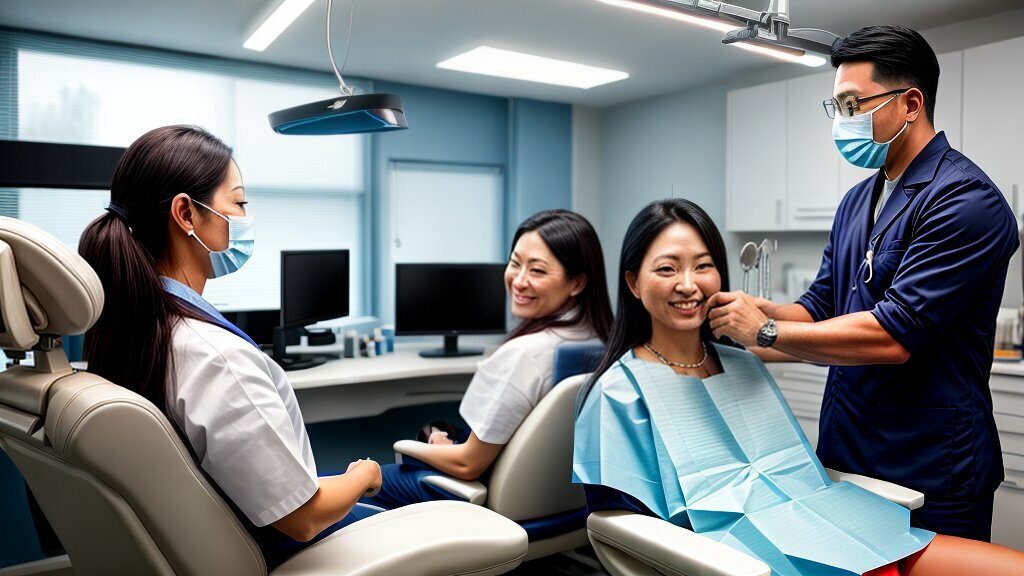 Dental FAQs:Root Canal Table of Contents Add a header to begin generating the table of contents https://www.youtube.com/watch?v=yhspDKp-Xjo Chicago Dental FAQs – What is the Recovery …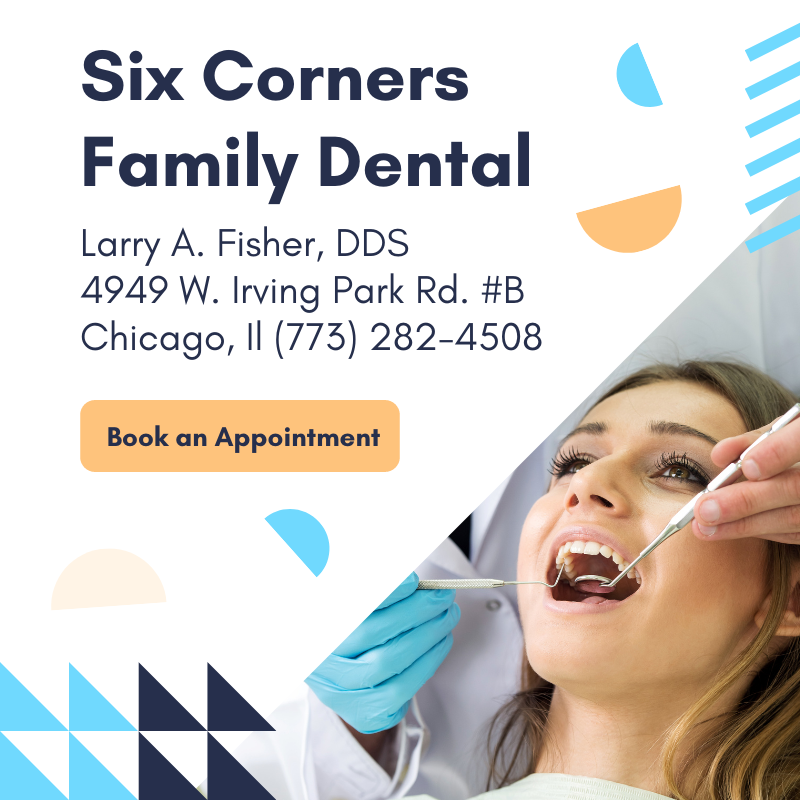 Chicago Dental FAQs: Root Canal Questions Questions About Chicago Root Canals ? We have the answers and give the Root Canal a much better name …
Chicago Root Canal Services Do you wonder what exactly is a root canal? Do you know what actually happens when someone is getting a root …